Boomette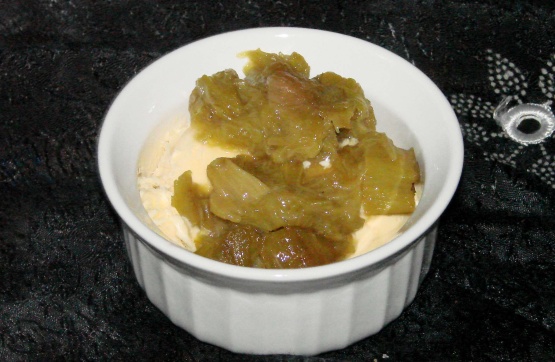 Absolutely the easiest way to prepare rhubarb. From Simply in Season.

This is very good. I don't like ginger so I didn't put it in, but it's really really delicious. A word of caution, though, don't do this on a cookie sheet. I did and I'll be spending all afternoon cleaning the bottom of my oven.
Combine all the ingredients in a baking pan and spread out evenly.
Bake in preheated oven at 450F until rhubarb is soft but still retains its shape (about 25 minutes).
Stir, cool slightly, and serve with ice cream or yogurt.