Roasted Kumara (Sweet Potato) Salad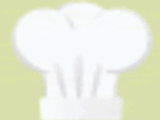 Roasted sweet potato served on a bed romaine. Any nut can be subbed for the pine nuts, i.e. macadamia or pistachios.
Directions
Pre-heat the oven to 350°F.
Place the kumara in a baking dish and drizzle with 2 tablespoons olive oil. Sprinkle on a pinch of salt. Roast for 25 minutes or until soft. Set aside to cool.
Divide lettuce, tomato halves and radish slices between two chilled plates. Top each with half of the cooled kumara.
Sprinkle on crumbled feta and pine nuts.
Drizzle with olive oil and balsamic vinegar. Sprinkle with freshly ground black pepper.