Roasted Acorn Squash With Shallots and Rosemary
Carianne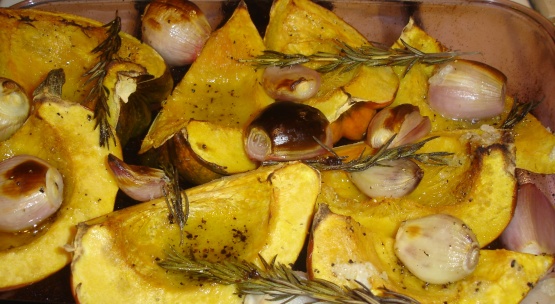 Fantastic! I used all the ingredients but instead of stirring everything together, I just simply basted on the olive oil and vinegar, then sprinkled the rest. What a great, easy, healthy and scrumptious way to make squash!
Preheat oven to 450°F.
Combine all ingredients on a large, rimmed baking sheet.
Toss well to coat and spread in a single layer.
Roast, stirring once halfway through, until the squash is browned and tender, 35-40 minutes.