Meme8851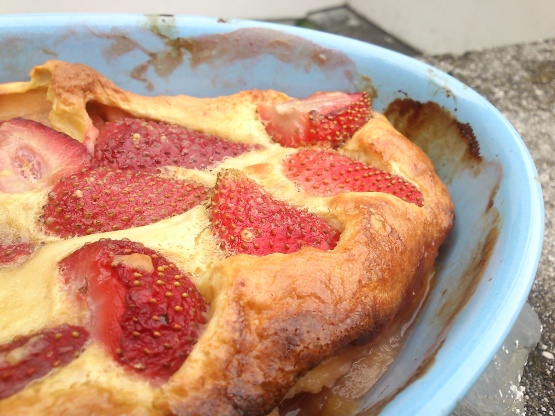 Delicious, slightly tart fruit filling with tasty rich custard. Very easy to do, so it's perfect for those days that you crave for something sweet NOW.
Cut rhubarb on pieces and cook them with sugar and cinnamon for 10 minutes until they soften slightly.
Preheat the oven to 375 degrees (190 celsius).
Spread the fruit filling in the baking dish and cover with strawberry halves.
Beat eggs and sugar just to blend them, then mix in other ingredients. Pour over the fruit.
Bake for 20 minutes until brown.
Serve warm with whipped cream.