Catnip46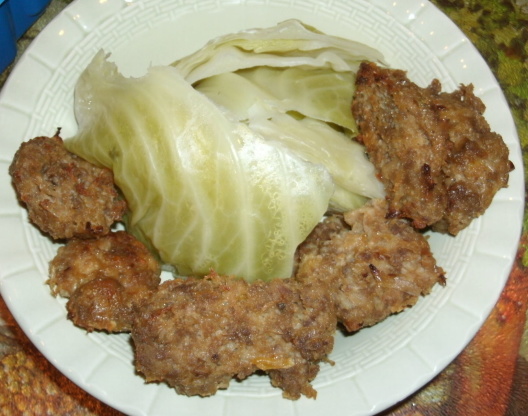 These meatballs taste just like a Reuben! With a little tweaking it could also be made into a meatloaf. You can also substitute another kind of cheese if you are not a fan of swiss. Also, if you are doing low carb, you can sub parmesan cheese for the bread crumbs.

I made this for supper tonight and ate it with Recipe #100781. I forgot to use the caraway seeds which I don't really care for anyways. I can't really say it tasted like a Reuben but it was good. I used Graybert's "Recipe #100355". I have enough left over for lunch tomorrow which I will put the cabbage on the bottom of my sub roll, than a layer of Reuben Meatballs, a layer of regular sauerkraut and some Thousand Island dressing. Thanks for posting.
Mix all ingredients together in a large bowl.
Form into golf ball size meatballs.
Bake at 350 degrees for about 20 to 25 minutes, depending on your oven.