Red Chili Sauce (To Be Used With Traditional Tamales)
Prep 30 mins
Cook 35 mins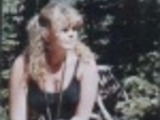 This is the recipe I use to make Traditional Tamales (Pork). For an online tamale making tutorial, including pictures, please see http://www.recipezaar.com/bb/viewtopic.zsp?t=188623 posted in the Mexican cooking forum.
Directions
Remove stems and seeds from dried chili peppers.
Place peppers in a single layer on a baking sheet.
Roast in 350°F oven for 2 to 5 minutes or until you smell a sweet roasted aroma, checking often to avoid burning.
Remove from oven and soak in enough hot water to cover for about 30 minutes or until cool.
Put peppers and 2 1/2 cups of the soaking water into a blender (save the remaining soaking water).
Add garlic, cumin and salt.
Cover and blend until smooth.
In a 2-quart sauce pan, stir flour into oil or melted shortening over med heat until browned.
Carefully stir in blended chili mixture.
Simmer uncovered for 5 to 10 minutes or until slightly thickened. (If sauce gets too thick, stir in up to 1 cup of the remaining soaking water until you reach the desired thickness) Use this sauce for traditional tamales, recipe #15286.
Note: When working with chilies, use rubber gloves to protect your skin, and avoid contact with your eyes. Wash hands throughly with soap and water to remove all of the chili oils.
Most Helpful
This sauce was very easy to make. I could smell the aroma from the peppers after they were in the oven for 1 minute and 45 sec. I will make an extra cup to put over the tamales before serving next time. You really need to make Karen's tamale recipe it is great!!

This was great with the tamales, but I am thinking that it would also make a great base for chili.
Amazing! This is an excellent tamale sauce! Some family members were skeptical, since there wasn't very many ingredients in it ("No tomatoes? I bet that's not very good." -My Mom), but I believed in the recipe (ha!).

I followed the recipe exactly and it turned out great! I used dried guajillo chilis I found at the store and they were perfect. I cut off the stem, then sliced them open on one side so that I could get the seeds out. This worked well and was very fast. I would recommend straining the sauce before thickening it- there are lots of little pieces of chili skins that don't get blended completely.

Will definitely make this sauce again! Thanks!