K9 Owned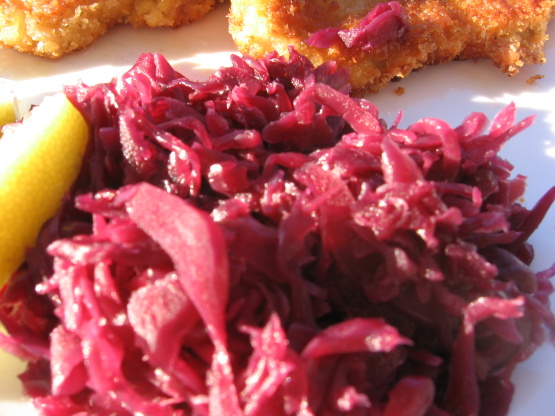 Thanks to Jeff Smith (Frugal Gourmet) for including this in his Christmas book AND my family favorites for Christmas dinner. Tangy and sweet at the same time. EXCELLENT color for a holiday meal--jazzes up the table.

I did make a few changes because of the ingredients on hand. I used regular white vinegar, and added a peeled-diced gala apple. I didn't think I wanted a beef broth base so I just used a very small amount of water. The family liked it!
Combine all ingredients in a 10-12 quart stainless steel soup pot.
Bring to a boil, stir, cover, and simmer over low heat, stirring occasionally--about 1 hour.
Salt to taste.
NOTE* replace with water and two beef bouillon cubes.