Really Yummy Wheat Bread (Bread Machine)

Darn good bread. I love the honey flavor!
Directions
Put all ingredients into bread machine in the order recommended by the manufacture. Select Dough cycle. Press Start.
Once dough is finished, shape into loave and put in lightly greased bread pan. Let rise until almost double (30 minutes). Preheat oven to 350 degrees F. Cook for 30-35 minutes.
Reviews
Most Helpful
This bread turned out so delicious! Great texture and nice balance of wheat and honey flavors. My dough was pretty sticky after it came together in the bread maker so I added another 1/2 cup of white flour. I also added 3 tbsp. of wheat gluten. My bread also took a long time to rise... about 1 1/2 hours. I should have let it go for 2. I'd probably use white bread flour next time instead of the all-purpose but the recipe is great as is. Thanks!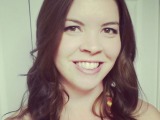 This is a "Really Yummy Wheat Bread" I am giving a 5 star for the sweetness and the texture this bread has. My problem I had with this bread is that it took way longer for the bread to rise than recipe states. Took mine about 3 or 4 hours with a cloth towel cover while sitting on top of a warm stove. But its still delicious and I love the texture as I mentioned. I will keep the recipe for future making :) Thanks for sharing the recipe!