Rachael Ray's Grilled Beer Chicken With Potato Slabs
Prep 30 mins
Cook 30 mins

Source: Rachael Ray magazine June-July 2008
Directions
In a resealable plastic bag, combine the beer, butter, garlic, chili powder, brown sugar and salt.
Add the drumsticks, seal the bag and let marinate while you proceed.
Preheat a grill or grill pan to high.
Microwave the potatoes on high until slightly softened, about 5 minutes.
Slice the potatoes lengthwise about 1/4-inch thick.
Drizzle both sides generously with olive oil.
Transfer the chicken and potatoes to the grill.
Grill the drumsticks, brushing with the beer marinade and turning occasionally, until the skin is golden and crisp and the juices run clear, 20 to 25 minutes
Meanwhile, grill the potatoes until grill marks appear, about 3 minutes on each side.
Transfer to a plate and sprinkle with salt.
Serve the chicken and potatoes with the lime wedges.
Most Helpful
Excellent chicken dinner and super easy! After a hard day at work, I was glad to have a grill recipe to cook for dinner. The marinating/basting sauce is tasty and worked well with the chicken legs. I absolutely love the grilled potato slabs!! What a great idea. Thanks for posting this winner! Made for the May 2013 Aus/NZ Swap.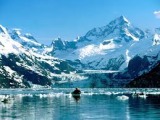 Fast, easy and delicious. I made the recipe as written, except for using a sweet potato instead of a baking potato. I marinated the chicken for about 6 hours. I microwaved the sweet potato, sliced it, sprayed the slices with butter flavored spray, grilled one side, flipped them over and sprinkled them with Splenda and cinnamon. Yummy! Made for June 2011 Aus/NZ Swap.

O'kay my grill plate was not going to accommodate the chicken legs and the potatoes so I cooked the chicken in the oven on a rack at 175C (fan forced) - 10 drumsticks with a total weight of 1.6K and they took 50 minutes to cook basting with the marinade every 10 minutes (after nuking the marinade in the microwave as the butter as solidivied and that also cooked the rawness out of the marinade). I used sweet potatoe and sliced into discs after nuking for 7 minutes, placed on a plate and drizzeled with olive oil and rubbed into each slice on one side and turned and there was enough oil that drizzled onto the plate and covered the other side and cooked as per directions, was tempted to add a slight sprinkle of cinnamon (just love it with sweet potatoe and will consider it for next time). Thank you Mom2Rose, made for Recipe Swap #32 September 2009. UPDATE - fantastic cold for a picnic or maybe lunch box with a salad.