" Kelly's Creamy Cheddar Pea Salad"
Diana Yen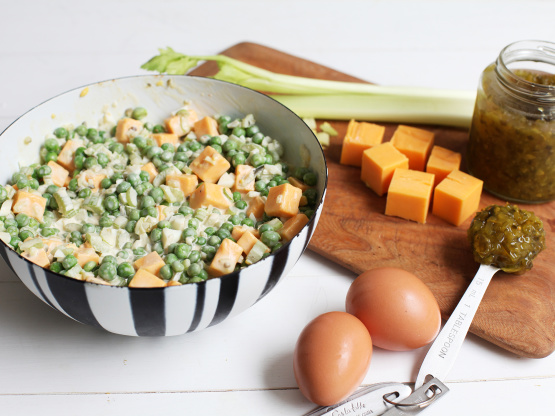 I'm not a big fan of peas, but like them IN things. This salad is one of my favorites. Happy to share!

Great salad that is now in my Summer rotation. Nice and creamy. I'll also try it with ham chunks or chicken the next time.
In large bowl, combine mayo, relish, sugar, seas. salt and mustard. Gently fold in rest of ingredients adding peas last so they don't get broken up and mushy. (Add more mayo if needed.) Chill.
If you like it *EXTRA* creamy, double the sauce.