Quick Chicken Wrap up for One
MsSally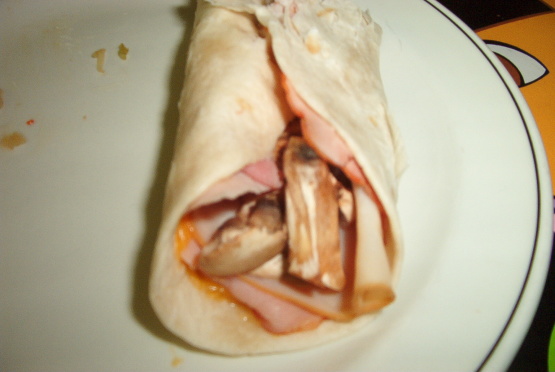 I was hungry for a lightish snack. I had the ingredients on hand and it turned out better than I thought it would. I am posting to share, but also to see if it is a healthy as I think!
Place deli meat on tortilla.
Arrange mushrooms on top.
Sprinkle cheese over all.
Microwave 30 seconds or until cheese starts to melt and tortilla is warm.
Roll up and enjoy!