VickyJ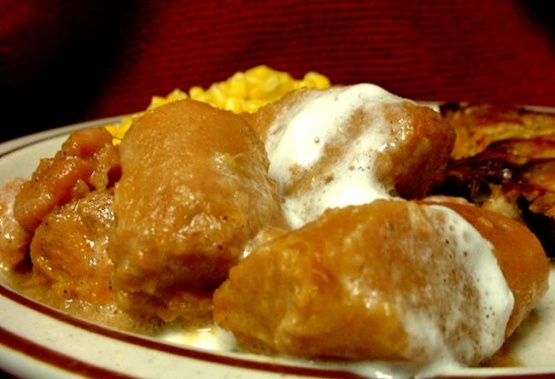 Here is a quick candied yams recipe. enjoy!

First of all, I've had this recipe printed out since 01/22/07 and I wish I would've made this alot sooner.And now on to my review,I made the recipe as written,except I didn't add the raisins( I just don't do raisins)And being from the south adding marshmellows to sweet potatoes is a requirement,not an option.:).But the next time I make these,and they will be made again,I will drain all but about 1/4 cup of the liquid and cut the brown sugar bake to about 1/2 cup.They way it was written was just a little too sweet for us.Thank you for posting,and "Keep Smiling:)"
Pour can of Yams in a casserole (or oven safe cookware).
Drain and save 1/2 cup of liquid and pour back into yams.
Sprinkle Yams with Brown Sugar, cinnamon, nutmeg and mix well.
Pat Butter on top.
Place in preheated 350' oven for 30-35 minutes.