Options: You can leave out the cream soup if you don't have it. If you don't have any onion soup mix, sauté an onion and add 2 tsp. beef bouillon instead..
1 lb ground beef or 1 lb turkey
2 cups rice
1 (2 ounce) package onion soup mix
4 cups water
1 (15 ounce) can cream of mushroom soup
Directions
Brown the ground meat and drain if necessary.
Add soup mix, rice, soup, and water and bring to a boil.
Cover and simmer for 20 minutes, till rice is done.
Most Helpful
This recipe was good, not great. I thought it was a little bland. I was easy to put together, but I think it needed something else... some sort of vegetable like peas maybe?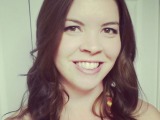 I can't believe I haven't rated this one yet! I've made this numerous times and the whole family love sit. I do add in a small can of chopped mushrooms, my kids love them, and it makes a nice addition to the dish.
My family did not care for this one. I have a family of 8 picky people.