Prune and Pear Torte Slice
2Bleu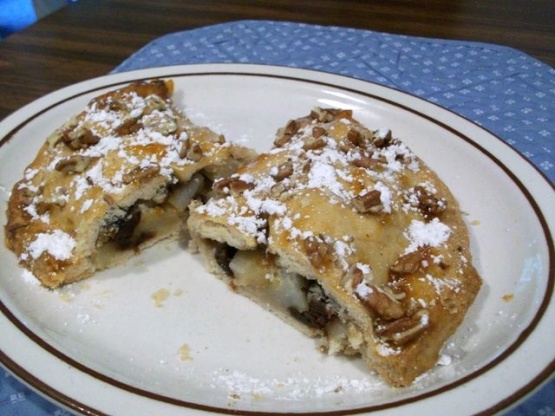 Once the prunes have soaked this doesn't take long to put together. The pastry is very delicate so a fine touch is needed. Serve warm with yoghurt or cream.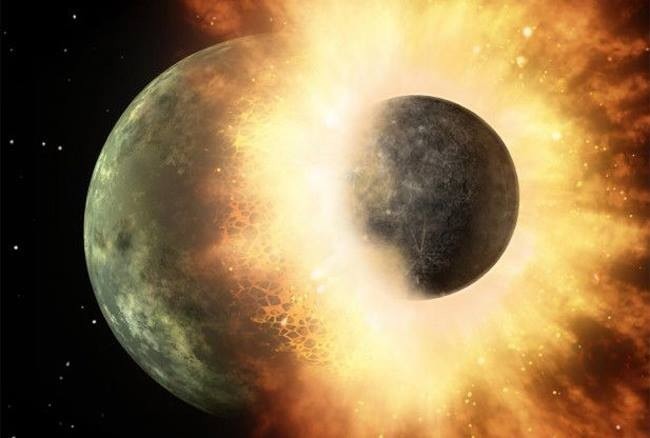 Top Review by 2Bleu
Yummy! I made this into a pastry by using Recipe #370095 rather than phyllo sheets. I also used pecans in lieu of walnuts. The flavors of prunes and pears blend wonderfully together and the lemon juice adds just the right amount of zing too. The apricot glaze is soooo good (we recommend doubling it)! I didn't strain the sauce, and we enjoyed the bits of apricot that way (I used sugar free jam). Next time, (yep, this is a keeper!), I will make this into a pie (omitting the breadcrumbs which we felt it didn't need). Thanks for sharing this delicious recipe. :)
Put the prunes in a bowl with the tea and 2 tbs lemon juice. Soak overnight.
The next day, strain the soaking liquor into a saucepan. Peel, quarter, core and roughly chop the pears. Stir into the prunes with the breadcrumbs and 1 tbs of lemon juice. Preheat the oven to 200C/400F/gas 6.
Place the pastry sheets on top of each other on a work surface. Spoon the filling in a strip along one long edge, leaving 5cm clear at each end. Butter these ends and the long edge. Fold the ends over the filling. Then roll up the pastry to enclose the prune mixture. Lift onto a baking tray.
Bake for 30 minutes.
Meanwhile place the apricot preserve in the saucepan with the soaking liquor. Bubble down until a syrupy glaze remans, then strain. Brush a little glaze over the torte and sprinkle over the nuts. Carefully brush over the remaining glaze. Dust with icing sugar.