Potatoes Fried in Bacon Jam
alligirl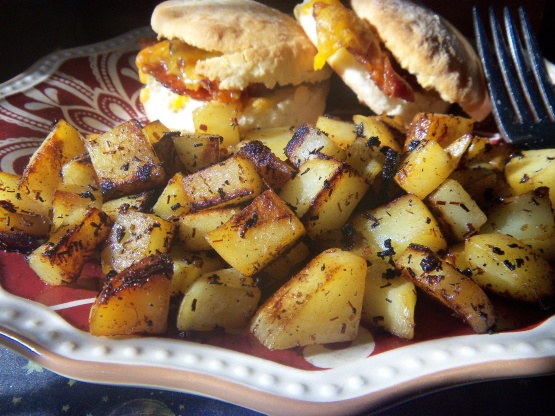 These were very good; glad I remembered the bacon jam in the freezer! I'm always looking for a new way to cook potatoes and these fell right in with breakfast yesterday morning. I definitely enjoyed the depth of flavor the bacon jam imparts! Thanks for sharing, Lori Mama!
4

large potatoes, peeled, cubed in 1/2-inch dice

59.14

ml bacon jam (or more)

14.79

ml oil
salt and pepper, to taste

4

eggs (optional)
In a microwaveable container with lid, place the potatoes with some water and cook on high for 8 minutes.
Let stand for 5 minutes.
In large, non stick frying pan, over medium high, heat the oil and melt down the bacon jam.
Add the potatoes and fry for approximately 15 minutes, stirring occasionally.
Season with salt and pepper to taste.
If using, crack the eggs over the potatoes.
Season.
Cover with a lid and cook to desired doneness.