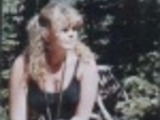 Popular pot luck salad easily packed in large canning jars for taking with you. Substitute any fresh fruit you like. I have made it with oranges, grapes, kiwi, honeydew, raspberries, blackberries and canaloupe as well.
Directions
Mix honey, limeade and poppy seeds in a large bowl.
Gently toss fruit with the honey mixture.
Sprinkle with almonds.
Most Helpful
Had this for breakfast this AM with French Vanilla Yogurt - I thought it was after dinner and I was eating dessert. Great recipe, I did not use the Limeade concentrate but used 3 tbsp fresh lime juice. The fruits I used were: Strawberries, raspberries,Blueberries, Kiwi, pineapple and Mango - absolute heaven Thanks Karen