Polenta W/ Parmesan, Oregano, Sweet Chiili Sauce, Bacon
An_Net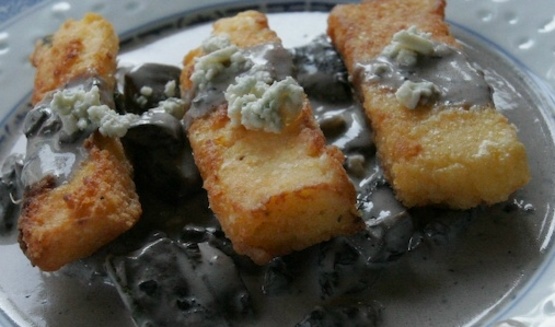 This is a breakfast dish I came up with one morning when I didn't know what I wanted for breakfast, and I thought it was amazing!
Add milk to sauce pan, and gently sieve polena into milk, (like you would let sand run through your fingers). You may need to watch how much polenta goes in, or it will be thick.
Add Parmesan cheese, oregano, chili sauce and bacon.
If you have a lot left over, place it in a shallow pan and refrigerate it.
Cut into slices, and fry til golden.