ChefLee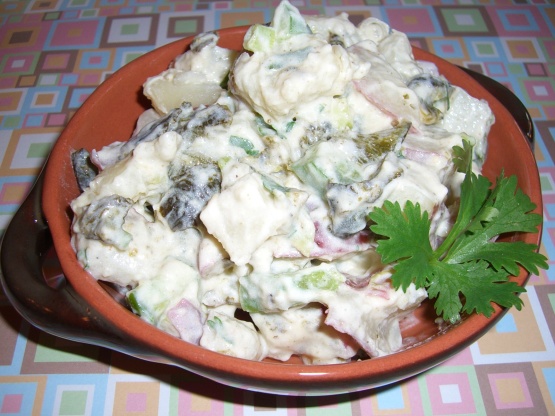 This recipe originated in an old Bon Appetit from the late 80's. It has a nice southwestern kick to it. Very easy to make, but of course tastes best when chilled for a couple of hours.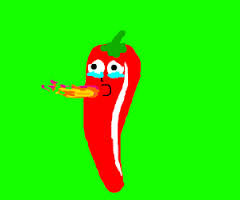 This is good!! It is a very unique potato salad, great for a Mexican cookout!! I love the tart flavor the tomatillos give this salad. I did add 2 tsp sugar to balance that a little bit and I used 1 tsp cumin, 1/4 tsp salt and 1/4 tsp pepper in the dressing. I had fun making this, thanks for posting!
Char the poblanos over a gas flame or in a broiler until blackened on all sides. Enclose in a paper bag until cool, then peel and seed. Cut chiles up into 1/2 inch pieces and place in a large bowl.
Cut potatoes into eating size wedges and steam until tender. Cool. Place into bowl with the poblanos.
Cut the husked tomatilloes into 1/2 inch cubes and add, along with the green onion and chopped cilantro to the potatoes.
Whisk together the sour cream, lime juice and cumin, pour over the potato mixture and gently toss to coat. Taste and add salt and pepper as needed.