Planters Punch by the Pitcher
Rita1652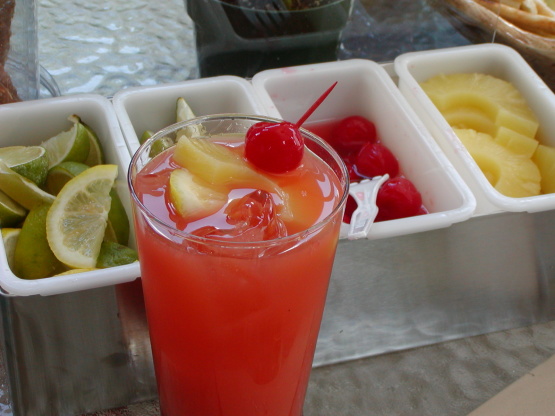 This is my version of planters punch that great for those summer parties. A sweet, strong, fruity drink.I made 2 pitcher of this for fathers day and it disappeared.
1

cup rum
1⁄4 cup Southern Comfort
1⁄4 cup almond liqueur

1

cup pineapple juice

1

cup orange juice
1⁄4 cup grenadine

garnish
Mix first 7 ingredients in a pitcher and fill with ice cubes.
Fill glasses with ice cubes and pour punch into glasses garnish and drink up.