Plank Baked Rainbow Trout
David04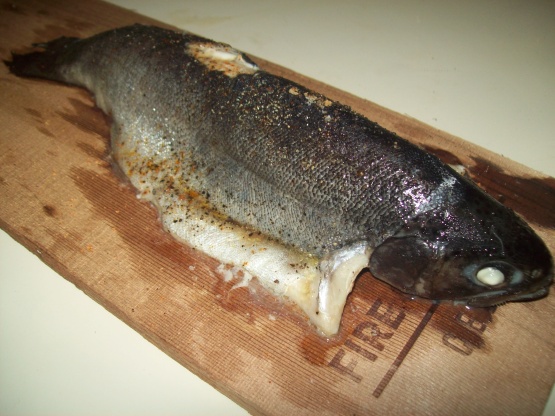 You will need two untreated Cedar Planks about 3/4 inch thick and 12 to 15 inches long.
Place the planks into cool water and allow to soak for at least 2 hours and up to overnight.
Preheat the oven to 375 to degrees F.
Brush the trout, inside and out with olive oil.
Season inside and out with salt and pepper.
Place the trout onto the planks belly down and open. Wrap foil around both fish and plank.
Place the planks in oven for approximately 15 to 20 minutes.
Remove from the oven and allow to sit for 5 to 10 minutes before serving as is or deboning and serving.