Chouny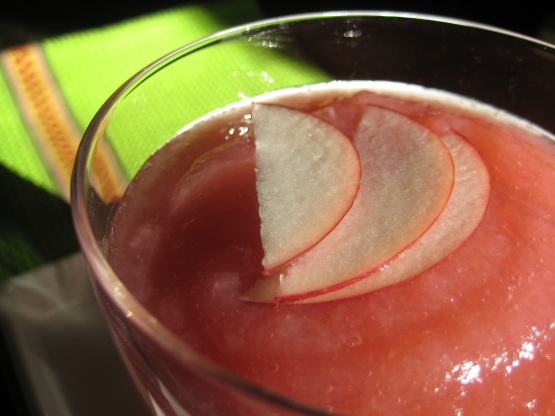 For this recipe, you will need to use LOBO apples and watch the pretty pink color appear like magic! Not only beautiful, delicious too.
Cut the apples in halves.
Put apples, lemon juice, apple juice and lemon zests in pot.
Cover pot and cook on low for 15 minutes, stir occasionally.
When apples have softened, bring to a boil and reduce heat to a simmer for 15 minutes.
Press applesauce through a strainer or a food mill.
Add maple syrup, mix well.