dicentra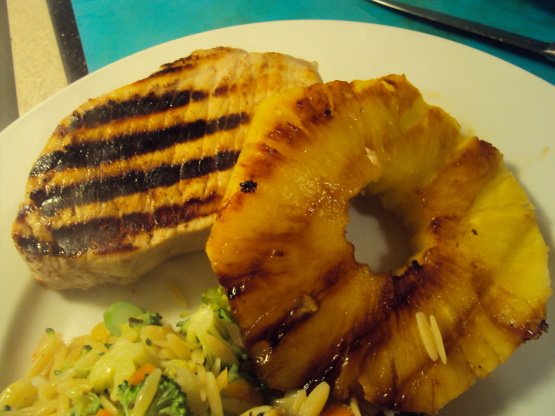 From a George Foreman cookbook. I don't see why you couldn't use pork chops or chicken with this recipe. Note refrigeration time (OAMC!).
Place pork in a flat glass dish.
Combine the pineapple juice, cinnamon, ginger and salt. Pour over pork,.
Cover and refrigerate 2-12 hours.
Coat a grill with cooking spray and preheat for 5 minutes.
Grill pork for 3 minutes. Top each tenderloin with a pineapple slice.
Grill 2-3 minutes longer, or until done.
Garnish each tenderloin with slivered almonds and cilantro.