Pimenta Moida (Portuguese Red Pepper Sauce)
judi1947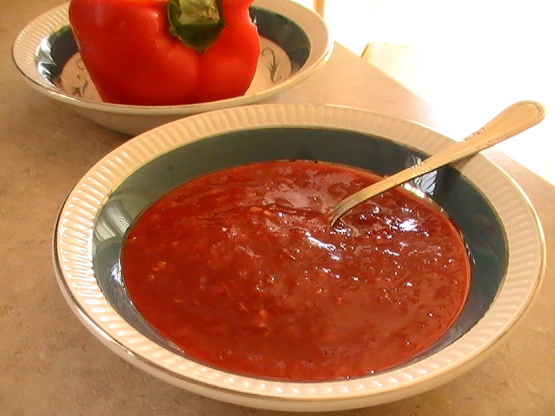 A spicy condiment used in Portuguese cooking. Use to spice up soups, rubbed onto a chicken before roasting, or add to liquid when cooking vegies.
This is not the recipe for Portuguese spicy pepper sauce. The authentic recipe is fresh hot peppers, salt and that is it! This is a poor attempt. You should change the name , this recipe in no way resembles the real thing. I would give is less than a star if possible.
Wash and stem the peppers. Remove seeds if you don't want the "heat".
Place peppers and salt in a food processor and blend.
Place the ground peppers in a medium saucepan and boil for 5 minutes. Stir in vinegar and pour into a clean jar. Cool.
When cool, top with a layer of olive oil, put lid on jar and refrigerate up to 3 months.