Phyllo-Wrapped Cheesecakes
Prep 20 mins
Cook 12 mins
This tastes so amazing and its so very easy to throw together. Looks like a dish that should have taken a long time...Serve warm with raspberry orange sauce....
4 sheets phyllo pastry, thawed
1⁄3 cup butter, melted
1 (400 g) packageindividual cheesecake, new york-style,frozen
1⁄4 cup raspberry jam

Sauce

1⁄2 cup raspberry jam
1⁄3 cup orange juice
Directions
Preheat oven to 400 degrees Position rack in center of oven Brush two sheets of phyllo pastry with the melted butter.
Top each with another sheet of phyllo, brush with butter.
Cut each stack in half crosswise to form four squares.
Place frozen cheesecake in center of each square.
Top cheesecake with 1 tbsp raspberry jam.
Wrap phyllo around cheesecake, pinching together to form a purse.
Brush with butter.
Bake 400 degree oven for 10- 12 minutes.
In pan stir together orange juice and remaining jam.
Bring to a boil, reduce heat to medium and cook 3- 5 minutes.
Serve sauce overtop of warm cheesecake.
Most Helpful
I used blueberry preserves instead of the raspberry jam, but any preserve would do nicely, I also used grape juice for the oj. I couldn't find 'individual' cheesecake, so I froze a slice from my own Recipe #244193. I realize this sounds almost like an entirely different recipe, but it's just really a matter of the different flavor of jam. This recipe has few ingredients, and is very easy to make. The presentation as well as the flavors are simply wonderful. Thank you bk, for sharing this delicious recipe.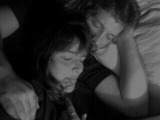 My DD requested these for her birthday dinner. They were great, but I really, really, really need to practice on working with phyllo pastry. I didn't have raspberry jam, so I subbed a nice mellow Peach Jam and it was wonderful. Thanks for the great recipe.