IOjaw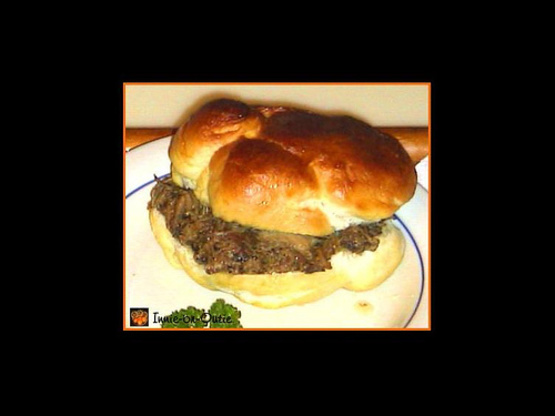 Another quick 'n' easy snack or accompaniment to soups or stews...
1

hamburger bun (I used a bread bowl recipe and made buns instead of bowls)

3

tablespoons shredded pork roast (I used my Crockpot Pesto Pork Roast leftovers)

1

teaspoon diced cheese (2/3 Laughing Cow cheese and 1/3 bleu cheese works well)

2

slices dill pickles (optional)
fresh parsley sprig (optional)
On a microwave safe plate, place cheese on bun bottom.
Evenly spoon on pork.
Add bun top, and cover with a paper towel.
Place in microwave for 90 seconds.
Remove from microwave, remove paper towel.
Add pickles and garnish with parsley if desired.