Prep 15 mins
Cook 45 mins
Add some seltzer or ginger ale and ice and this drink is a winner! Also can be used as an ice cream topping!
Directions
Put the rhubarb in a large stainless steel pan along with 3/4 cups water.
Bring to a boil.
Cover, turn heat down to low, and simmer for 30 minutes.
Strain, saving only the juice.
Put the rhubarb juice back into a clean stainless steel pan.
Add the sugar and lime juice.
Stir and bring to a simmer gently for 30 minutes or longer, until the juice turns slightly syrupy.
Strain into a clean jug or pitcher, cover and cool.
To make into a drink, pour 1/2 inch of syrup into a glass and add 4 ice cubes. Fill to top with seltzer or ginger ale and add mint sprig.
Reviews
Most Helpful
Such a good syrup! Delicious used as suggested. Also delicious mixed with sparkling water and some gin (I suspect not at all a Persian use for it but very good indeed)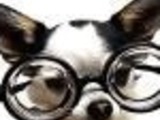 What for a refreshing and different drink!
My children could'nt guess what is the main ingredient of this syrup. Rhubarb give a great taste, acidity and consistency to this syrup.
I think this would work very well with lemon juice as well.
Thanks a lot for this short trip to Persia!