Perfect Chocolate Chip Cookies
Midge_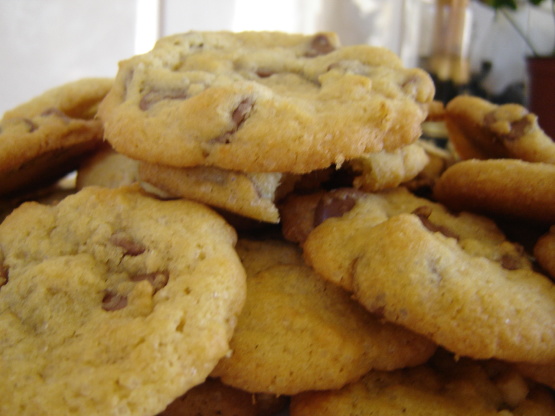 These have a perfect soft and chewy texture. Add half a cup of chopped nuts for crunch.

These were EXCELLENT cookies!! I had no brown sugar but needed to make cookies and these turned out excellent! I have no whole wheat flour though so I just used all white. (On a side note, I also made a batch where I added 1 cup of Peanut butter and 1/2 cup more flour.SO GOOD!)
Preheat oven to 190ºC.
Mix together butter and sugar.
Add egg, vanilla and baking soda.
Stir in flour and chocolate chips.
Drop rounded teaspoons onto greased trays. Bake for 7-8 minutes.