Peppery Beef Tri-Tip Roast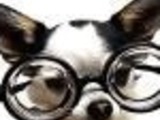 From Nathalie Dupree, a very simple way to make this very tasty cut of beef. Cut from the bottom triangle of the sirloin, the tri-tip is an irregular triangle that provides well done meat at the ends of its triangle, with more rare pieces on the thicker point. If only one temperature of meat is desired, the bottom points may be tied together making a thicker roast that has all parts cook more evenly. It is important to remove it from the oven ten minutes before carving to enable the temperature to rise and for the roast to rest and let its juices redistribute. You can also use rosemary or other herbs or combinations of hearbs in the rub.
Directions
Preheat oven to 425 degrees F.
Combine olive oil, packed brown sugar, cracked black pepper, garlic, salt.
and thyme. Rub this seasoning mixture onto the beef roast.
Transfer to an oiled baking pan and bake uncovered, until internal temperature reaches 135 degrees for rare, 140°F for medium rare; 155°F for medium, approximately 20-30 minutes depending on thickness.
Tent loosely with aluminum foil; let stand 10 minutes.
Carve against the grain into thin slices.
Most Helpful
I thought this was very good- its hard to find recipies for tri-tip that aren't grilled- I might use a little less thyme and more brown sugar next time- very very easy to do too!
This was an easy preparation and very pleasant. I personally didn't care for the sweetness of the brown sugar in the rub, I think I would make this again but leave the sugar out for our tastes. We really liked the thyme and pepper on the beef.
The flavor was good, but my poor grilling skills over cooked the meat which made it tougher than I wanted. I think I will try these spices again on meat I can cook better ;)