Pecan Cookies With Caramel Glaze
These mouthwatering little morsels are simply delectable. They are nice and crunchy.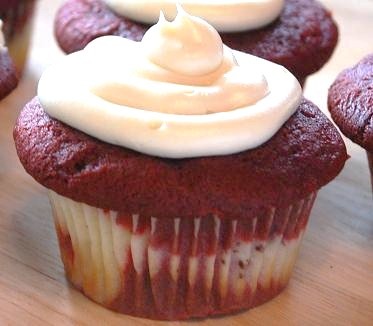 In hindsight, I suspect there's a typo in this recipe. Only 1/2c of flour to 1c butter and 1 1/2c brown sugar? The cookies dissolved into one big, brown, sticky mass that covered the entire cookie sheet and was unsalvagable. I then tried chilling the dough for 2 hours, made sure my oven temp was correct, but they melted exactly like my first batch. I'm upset that all those good ingredients went to waste; this was an expensive failure! I used the last of my brown sugar, most of my pecans, and I purchased the caramels and heavy cream specifically for this recipe. But I should be able to come up with a use for the caramel glaze, which is still waiting on the stovetop.
Preheat oven to 300 degrees.
In a bowl combine flour, soda and salt and mix well. Set aside.
In a large bowl cream sugar and butter with an electric mixer until it forms a grainy paste. Scrape down the sides of the bowl.
Add eggs one at a time mixing well after each.
Add vanilla, and beat at medium speed until soft and lumpy.
Add the flour mixture and chopped pecans just until combined.
Drop rounded tablespoons of dough 2 inches apart onto and ungreased cookie sheets.
Place 1 whole pecan in center of each cookie.
Bake 23-25 minutes or until cookie edges begin to brown lightly.
Transfer immediately to cool, flat surface.
CARAMEL GLAZE: Melt caramels with the cream in a small saucepan over low heat. Stir with a spoon until smooth and remove from heat.
Drizzle cooled cookies with the caramel glaze in desired pattern.