lazyme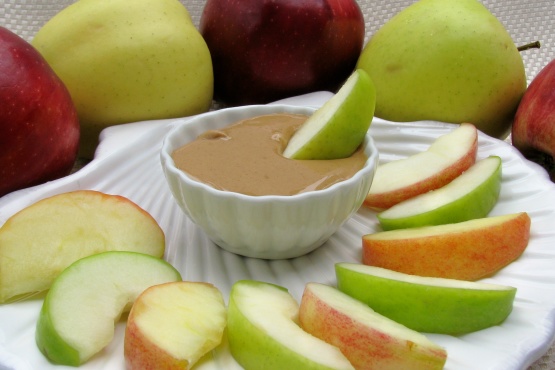 I have to share a beautiful thing...I love peanut butter...and recently discovered that Apples and peanut butter make a lovely couple!

Like lazyme I'd never tried this combo before, and all I can say is WOW, thanks for sharing this splendid idea! :D
Made for All ABoard The Love Train 2012.
Slice apple (6 oz = 1 medium apple).
Put 2 tablesppons of peanut butter in a little bowl.
Microwave peanut butter until "runny".
Dip apple slices into peanut butter and enjoy.
(This is just as wonderful with room temp peanut butter.).