Chesonis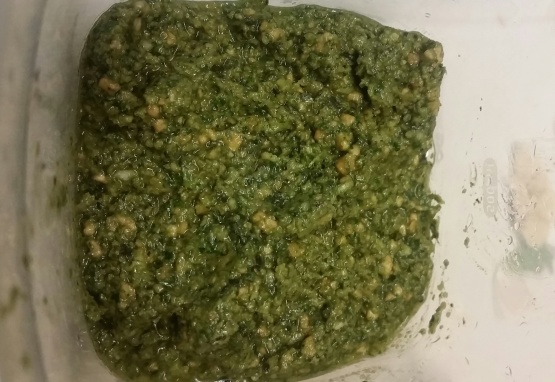 Substitute pricey pine nuts with tasty peanuts in this unusual version of pesto.

Very special and subtle peanut taste. Great with grilled fish... NB. Caracas, Venezuela.
In a food processor (or blender), place the basil and parsley, and process until finely minced.
Add all other ingredients except oil, and process until peanuts are finely chopped.
Through the feed tube, pour in the oil and process until mixture is creamy-smooth.
Keep refrigerated.