Baby Kato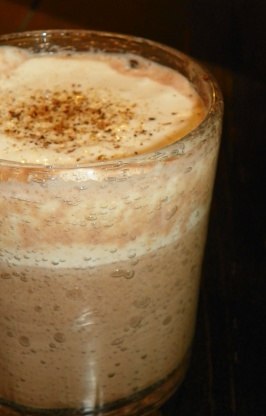 Oh wow! This was soooo good! I'm not sure if I'll drink cocoa any other way from now on. I needed to scale it down and used 1 C. of milk, just shy of 1 T. of PB and 1 packet cocoa mix and skipped the whipped cream. Mmmm...mmm! I'll be make this often. Thanks for sharing the recipe!
9

cups milk, divided
1⁄2 cup smooth peanut butter
1 1⁄2 cups powdered chocolate milk mix
whipped cream (to garnish)
In a large kettle, combine 1 cup milk and peanut butter.
Stirring frequently, cook over low heat until smooth.
Increase heat to medium.
Slowly stir in remaining 8 cups milk and chocolate mix.
Stirring occasionally, cook just until mixture simmers.
Garnish with whipped cream.