Prep 35 mins
Cook 40 mins

A crunchy baked chicken with Thai satay inspired flavors. From June 2007 Southern Living. Serve with rice pilaf and broccoli.
Directions
Place chicken legs and thighs in a gallon-size zip-top plastic freezer bag.
Microwave peanut butter and next 4 ingredients in a microwave-safe bowl at HIGH 1 to 2 minutes, stirring until smooth. (Mixture will appear broken at first.) Spoon mixture over chicken in bag, and seal. Using hands, work peanut butter mixture onto chicken until evenly coated. Chill 30 minutes, turning occasionally. Remove chicken from peanut butter mixture, discarding mixture.
Process peanuts and next 4 ingredients in a food processor until peanuts are finely ground. Place crumbs in a large zip-top plastic freezer bag; add chicken, and seal. Shake to coat. Place chicken on a lightly greased wire rack in an aluminum foil-lined broiler pan.
Bake at 375° for 35 minutes or until a meat thermometer inserted in thickest portion of thigh registers 170°.
Note: Baked chicken may be frozen in a zip-top plastic freezer bag up to 3 months. Let thaw in refrigerator overnight. To reheat, place chicken on a wire rack in an aluminum foil-lined broiler pan. Bake at 375° for 15 to 20 minutes or until thoroughly heated.
Reviews
Most Helpful
Great chicken. The flavor combination was really good. I really liked the crunch from the crispy coating. Thank you!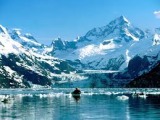 Halved the recipe and used two large chicken breasts (baking longer), and the other ingredients were spot on for amounts. We omitted the honey and added less salt. This dish is a little labor intensive, but I am glad we made it for a special Valentine's meal, it was perfect for it, and so delicious. One of the best chicken dishes we have made in a long time. Definitely going into my best of 2016!

What a nice change of pace for baked chicken. We loved the marinade and the breading for the chicken as well. Will definitely make this delicious baked chicken again soon.