Chemaine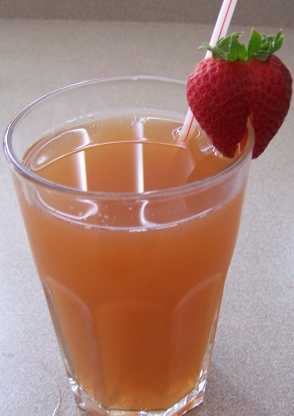 This is a version of the original Arnie Palmer (iced tea/lemonade mix) with a peach flavored kick. I had one at the Cheesecake Factory and it was better than the original, so I went home and concocted this recipe.
1⁄2 cup lemonade mix (I use Country Time)
1⁄4 cup peach flavored iced tea mix (I use Lipton diet)
Combine ingredients in a 2 quart pitcher and fill with water.