Boomette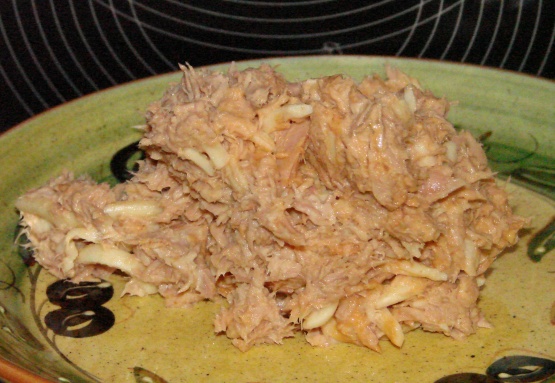 A tasty zingy tuna that can be eaten on a sandwich or served on crackers.
Drain tuna and use fork to break in smaller chunks. Mix well with mayonnaise and hot sauce. Fold in cheese and serve.
Great on toast!
Makes 4 to 5 sandwiches or enough for 1 sleeve of crackers.