Annacia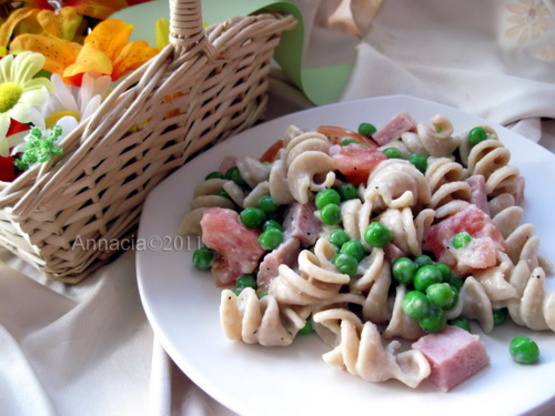 Great for picnics, potlucks, or as a meal on it's own!

Top Review by katew
Great and versatile summer salad !! I added some extra things like lettuce and grated carrot to pad it out and make it into a stand alone meal. Loved the slivers of ham and dressing !!
Pour the frozen peas into a colander.
Cook the pasta according to the package directions until 'al dente'. Drain the pasta by pouring it into the colander over the peas (the hot pasta will thaw the peas while you complete the preparation of the salad).
Cube the ham and saute it until lightly browned.
Mix the warm pasta, peas, tomato, ham, and mushrooms in a large bowl. Add the ranch dressing and toss until all salad ingredients are well coated (I usually use almost all of the bottle).
Chill until ready to serve.