Rita~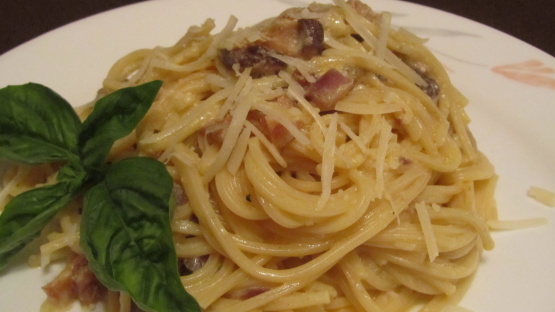 This comes via 500 All Time Great Recipes. Sometimes instead of bacon, I have used leftover ham or bologna sausage. I have also added in leftover peas.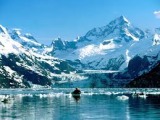 Simple and yummy pasta carbonara. I did omit the mushrooms, since my daughter doesn't care for them. Instead, I added a bit more bacon! We really loved the flavor. Thank you!
Cook the noodles in a pan of boiling water, for 6-8 minutes or until al dente.
Meanwhile, heat the oil in a frying pan and fry the bacon for 2-3 minutes, then add the mushrooms and fry for another 3-4 minutes.
Turn off the heat and reserve.
Lightly beat the eggs and cream together in a small bowl and season with salt and pepper.
When the noodles are cooked, drain well and return to the pan.
Add the bacon/mushroom mixture and any pan juices and stir into the pasta.
Pour in the egg/ cream mixture and half the Parmesan cheese.
Stir well and as you do this the eggs will cook in the heat of the noodles.
Pile on to warmed serving plates, sprinkle with remaining Parmesan and garnish with basil.