Pasemio Sauce (Bread Dip)
Kats Mom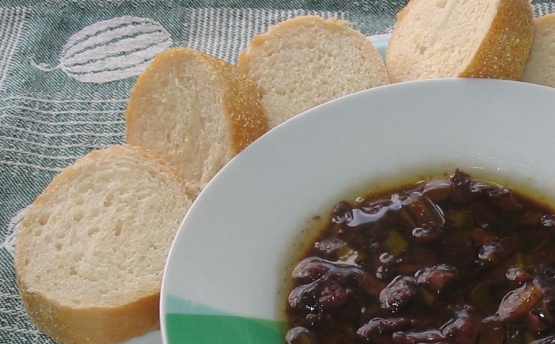 Use for dipping Italian breadsticks and bread points. Finally, a dipping sauce you can make when you have no fresh herbs on hand. Found on the www.italiansrus.com web site. Cooking time is refrigeration time.
Mix olive oil and vinegar in wide bowl; stir for 3 minutes.
Add olives and pickles.
Place in refrigerator for 45 minutes.