Pampered Chef Spinach & Artichoke Dip
flower7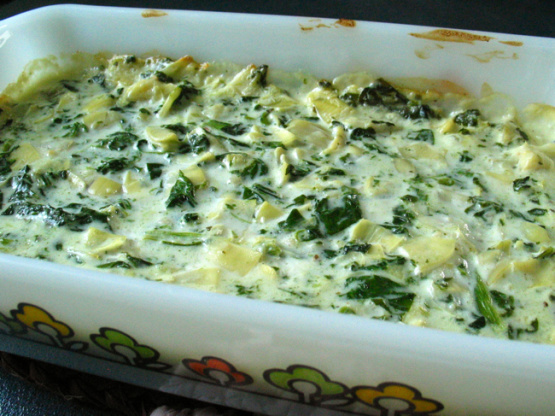 You know if it comes from Pampered Chef it must be delicious!

This recipe is one of my favorites but you forgot to list the 1/2 cup parmesan cheese. I use fresh grated for the best taste!
Preheat oven to 375 degrees.
Coarsly chop artichokes and place in a small batter bowl.
Add spinach, mayonnaise, sour cream, garlic and cheese.
Mix well.
Spoon into baking dish.
Bake 20-25 minutes or until heated throughout.
Garnish with bell pepper if desired.
Serve with Tosidos or pita chips.