Lainey39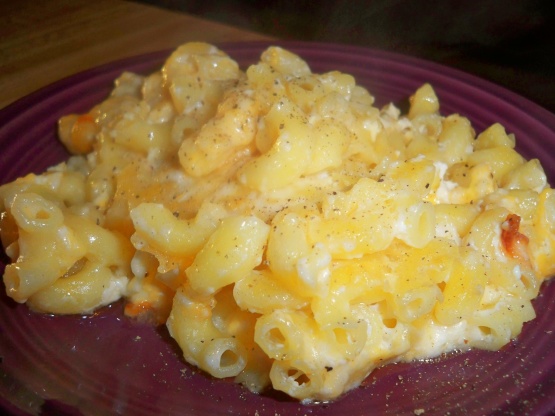 I found this recipe on the web a few weeks ago, but I don't remember where! This doesn't require you to pre-cook the macaroni either!

very good and very easy thank you for a good recipe
Layer a 9x13 dish (sprayed with cooking spray) in the following order.
Uncooked macaroni.
Butter.
Cheddar Cheese.
Mozzarella Cheese.
Pour milk over the top layer
Bake in a 350 degree oven, uncovered, for one hour.
Note: Cover with foil for the last 15 minutes of baking if you see it getting too brown and crusty.
Variation: Use any cheeses you have handy to give a different flavor.