Kim D.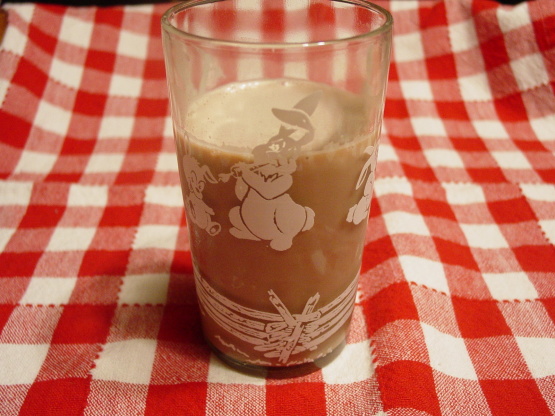 I grew up drinking this in the Bronx. Once you could get it at almost any corner soda fountain, now it's considered a relic.

As a former New Yorker, this is a drink I remember from my childhood. I have tried to make this for years - even using similar ingredients and just couldn't get the proportions right. The ingredients and the measurements in this recipe produce the exact taste I remember from my favorite soda fountain treat. Thanks for restoring a childhood memory! This is delicious and very easy to make. If you cannot find U-Bet, then you could substitute Hershey's chocolate syrup- the kind that comes in a can, not a squeeze bottle (the squeeze bottle stuff is too thin).
2

tablespoons chocolate syrup (Ubet or Bosco to be authentic)

5

ounces milk

3

ounces seltzer water
Mix the chocolate syrup and milk together.
While stirring, add the seltzer and continue stirring.
For true Bronx authenticity, wipe your mouth with your sleeve afterwards.