Mandy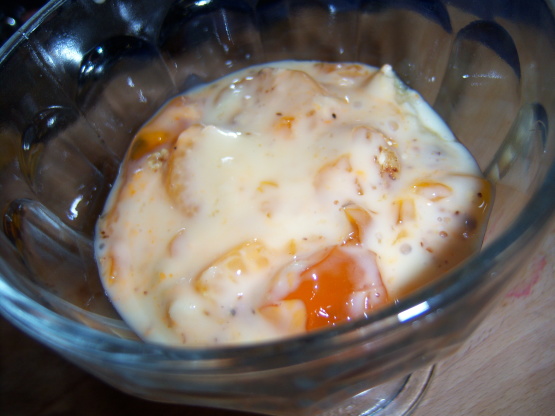 This is a great simple dessert to throw together, to make it kid friendly simply omit the cointreau.. Prep includes jelly setting time.
Combine juice & cointreau and dip each sponge finger into mixture to coat.
Arrange half the soaked fingers in a serving dish.
Chop jelly into squares. Top fingers with half of each the jelly, mandarins and custard.
Repeat layers, Sprinkle with almonds & refrigerate until required.