alligirl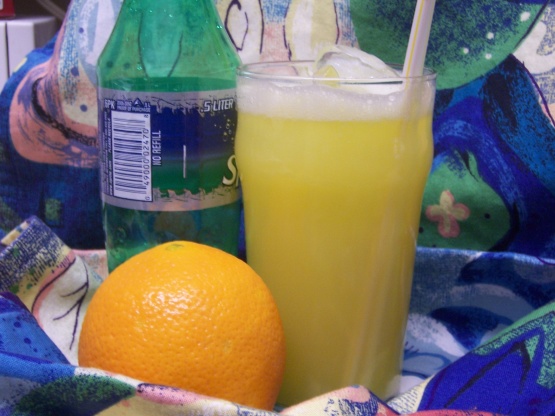 A fizzy orange drink that you can make simple at home. I created this one day when I was bored and it turned out pretty well. My brother and sister love it when I babysit them! All you gotta do is keep ingredients refridgerated.

A great thirst quenching drink. I used Vernors Gingerale and it was terrific! Thanks for sharing this recipe-brought memories from years ago. Made and enjoyed for PAC, Spring 2009 (and will be made a lot this coming summer!)
1⁄2 cup orange juice (without the pulp, I prefer Goldenrod)
1⁄2 cup Sprite (you can substitute with ginger ale)
pour orange juice into a bowl that can hold at least one cup.
next pour Sprite (or ginger ale) in with it.
mix together well and, if it needs more of one ingredient or other, add some. Then mix together.