Bev I Am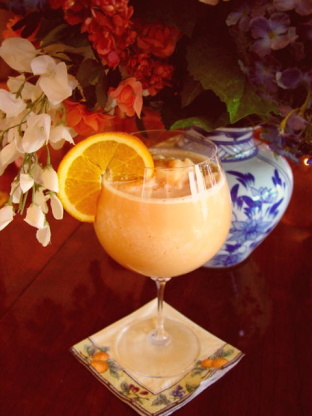 Orange Freeze is a wonderful memory I have from childhood. I developed this and it tastes exactly the way "Tops" Drive-In used to serve it. I hope you enjoy it!

An all-time favorite this one will take you back! This is one of those things that makes you feel better after you've eaten it (rather than regretting). Very refreshing for those hot summer afternoons and even better with a little frozen custard (for the Dreamsicle effect). I have found it is especially good as a dessert.
473.19

ml Orange sherbet
club soda
Put sherbet in the blender.
Cover to top with club soda.
Blend until smooth.