Pamela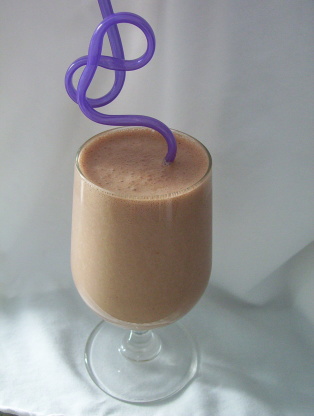 Per request, a yummy and tasty looking smoothie courtesy of Nutella!

A smoothie with Nutella in it-oh my! This was delicious! I used a frozen banana, and blueberries and raspberries as my mixed fruit in this. This made a lot-I was able to fill 6 small glasses with one batch. This is rich and thick and satisfying.
Put all ingredients into blender & puree for 2 minutes or until smooth.