No Churn Chocolate Mint Ice Cream With Chocolate Mint Chips
jimf57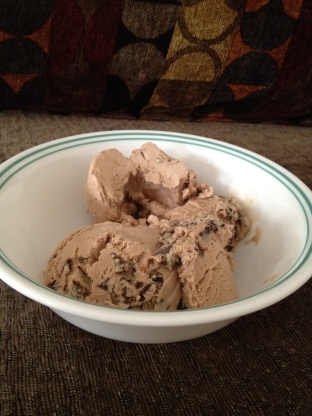 This is a fast way to prepare ice cream when you don't have the time. Make it before work and it will be ready for dinner!
In a large bowl, whisk together sweetened condensed milk, chocolate syrup, vanilla extract and mint extract until blended.
In a separate large bowl, beat whipping cream until soft peaks form. Fold the whipping cream into the first bowl. Then, fold in chips or candy.
Transfer mixture to a 1/2 gallon freezer-safe dish. Place in the freezer and chill until firm, at least 6 hours.