this came from Mr. Food's quick and easy diabetic cooking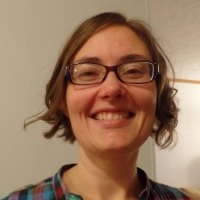 I got this recipe off of TOH.com with the only difference being the icing directions. I cooked them at 325 degrees for 18 minutes. I elected not to use the icing recipe listed here or there and used Recipe #273428. I subbed in two tablespoons of the maraschino cherry juice for the liquid called for in the recipe and omitted the vanilla. I made these for a Breast Cancer 50 Shades of Pink Bake Sale.
Preheat the oven to 350 degrees, in a medium bowl, beat the butter and 3/4°C confectioners sugar until creamy, stir in the flour, milk, vanilla and salt; mix well.
Shape into 24 balls, press each ball around a cherry and place on an ungreased baking sheet, bake for 18-20 minutes or until light golden, cool on a wire rack.
Place 2 TBS confectioners sugar in a shallow dish and roll the bonbons until lightly coated.
In a small bowl, combine the remaining 1/4 C confectioners sugar and the 2 tsp reserved cherry liquid; mix well, place in a resealable plastic storage bag, cut a small corner off the bag and drizzle the glaze over the bonbons.
Allow the bonbons to cool until the glaze is firm, then serve, or store in an airtight container until ready to serve.