Boomette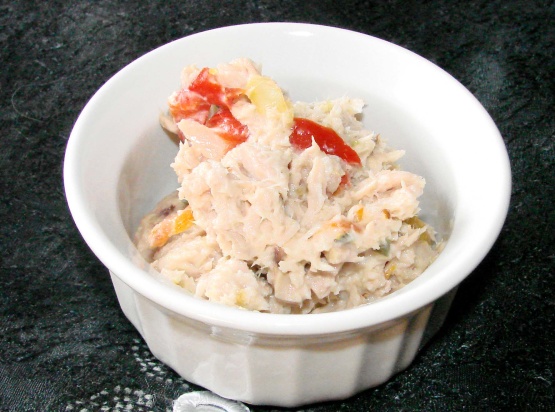 This takes all of about 1 minute to whip up using just condiments! It's so easy, so delicious, and quite healthy. Great for sandwiches, tuna melts, or with your favorite crackers.

Made for Spring PAC 2014 and this was wonderful. I used fresh jalapenos and followed the rest of the instructions. Next time I might add some onions but I have never added the jalapenos and I love the kick it gives. Thank you for posting.
Combine all ingredients in a medium bowl!