Brenda.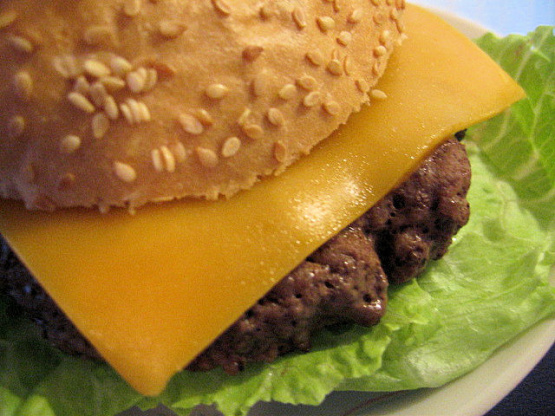 I finally figured out how I like my burgers best. Give 'em a try and see if you like them this way, too. Tip: If you make the mixture ahead of time, make sure to put the burgers on the counter for about 10 minutes so you're not putting them on the grill ice cold. They cook better that way.
Preheat a gas grill to 500 degrees (high).
In a glass bowl, combine meat, steak seasoning, and Worcestershire sauce with your hands until well mixed.
Divide and form into four patties and place on the grill on the lowest grill rack. With the grill lid open, cook four minutes per side.
For the last two minutes, put cheese on the burgers, put buns on the warming rack, and close the lid.
Serve on the buns (duh).