Annacia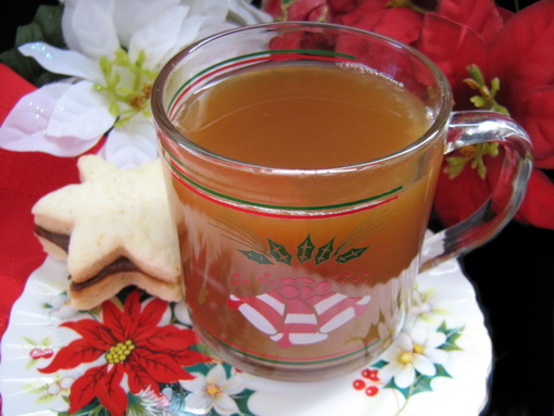 It's amazing how much this tastes like cider but without all of that sugar in the apple juice! I use 1.2 a cup of Splenda and found that to be sweet enough for my tastes. I used 2 -2/3 inch cinnamon sticks and I wouldn't use less but then I'm something of a cinnamon addict. The tea was Tetley's and I brewed 4 bags in the 6 cups of hot water for about 3/4 mins at most. It's a warming and guilt free pleasure. Made for Santa's Secret in Photo Tag.
Combine all ingredients in a large saucepan.
Bring to a simmer.
Simmer for 20 minutes to allow the spices to permeate the liquid.
Ladle into mugs.
Leftovers will keep in the refrigerator 2 to 3 days.
Rewarm in the microwave.